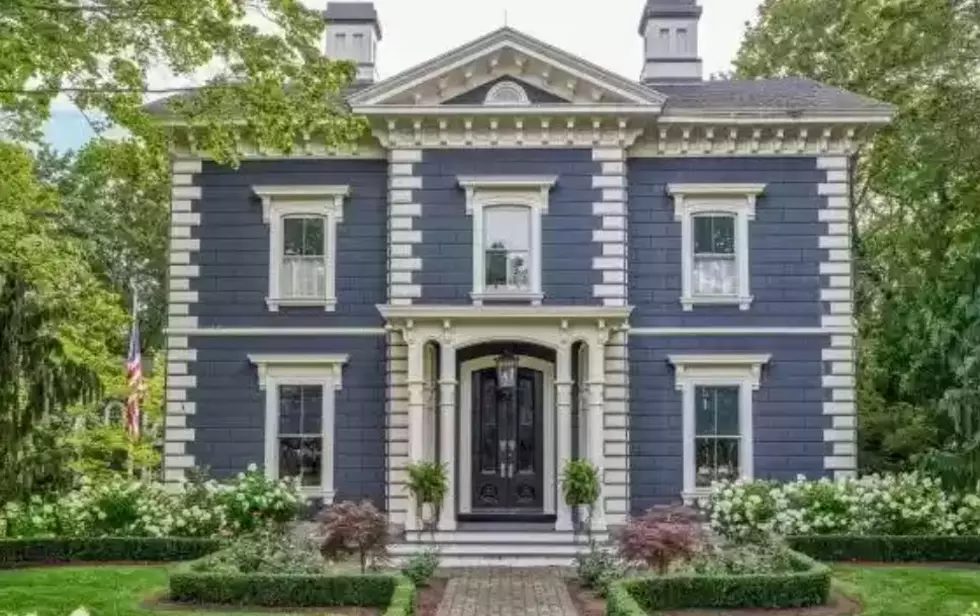 The Interior Of This $4 Million Maine Mansion Is Truly Shocking
Vicki Benenti @ Pack Maynard & Associates Real estate LLC
The coast of Maine is dotted with homes and mansions that date back to the 1700s and 1800s.  In many cases, these homes were built by wealthy captains and merchants.  In other cases, they were built as vacation homes for industrialists from Boston and New York.
While many of these homes have been updated so that they have a more modern look and style, some have been restored to how they would have looked when they were first built.
Given that we are used to how homes in the 2020s look, it really should not be a big surprise that we are sometimes shocked by how homes from the 1850s look.  Located on Summer Street in Kennebunk, the Joseph Titcomb House is a great example of this.
Encompassing just over 8,000 square feet, the six bedroom house was built in 1855 and sits on a 2.6 acre lot.  Due to the size of the lot, it is surrounded by amazing grounds that include a pool, pickleball court, gorgeous patio, and more.
The house itself has an amazing kitchen, formal dining room, living room, sitting room, and more.
According to the listing:
A huge BONUS and wonderful surprise is the lower level that boasts a humidor, wine cellar, tasting bar, and personal library with quite a book collection!
So, what is the shocking part?  Well, you just need to see the inside to see what we mean.
Joseph Titcomb House - 35 Summer St, Kennebunk, Maine
The 8,000 square foot mansion is described as being an in-town retreat. Built in the mid-1850s, it has been restored to what it was like 150 years ago. However, it does have some very modern amenities and a beautiful yard. Get more details
HERE
Ya' see what we mean?  The place is beautiful, but it is LOUD!  Those walls are a shock to the system.  Especially, the jungle print in the bathroom!
Interested in buying the place?  The current list price is just under $4 million.  If you were to put down the required million dollars at closing, your monthly payment would be about $22,000 per month.
Get more details from the Realtor website
The 7 Richest "Mainers"
According to
Money Inc
, these are some of the richest people with ties to Maine.