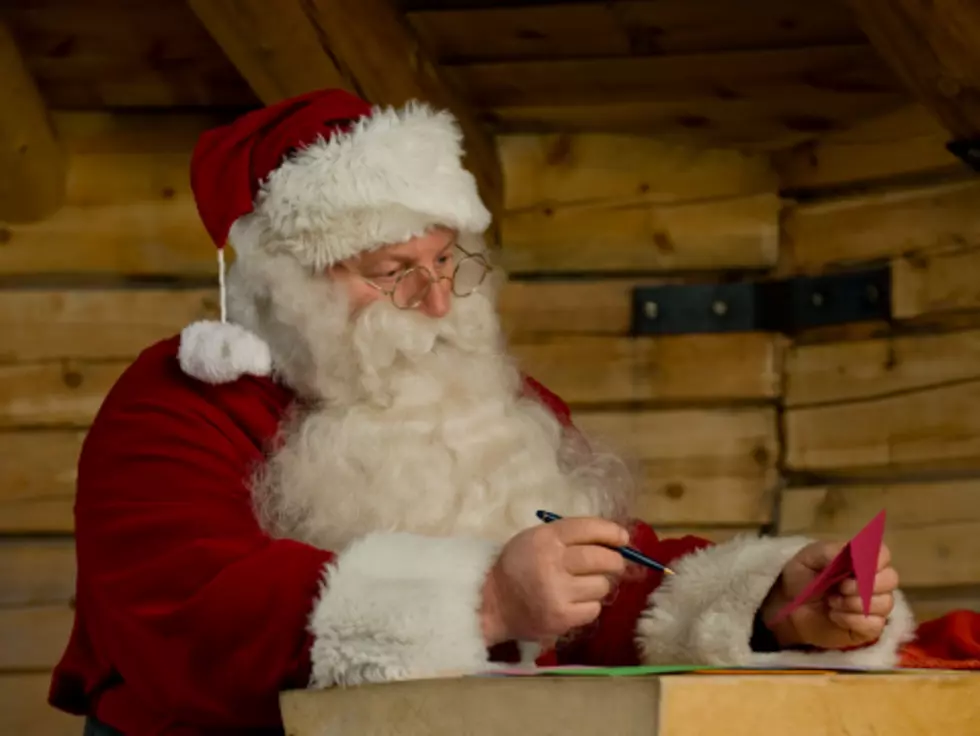 Here's How You Can Track Santa On His Flight Around The World
altrendo images
It's Christmas Eve, which means Santa is busy delivering toys to all the good girls and boys. Being the magical man he is, Santa Claus spends his whole Christmas eve delivering toys all around the world.
It might take him and his crew of Elves all year to make these special toys, but with the help of his reindeer, it only takes him a single night to deliver them all.
So, where is he right now?  Thanks to NORAD, we have the answer!  For decades, the US Miliartary has been using the same technology they use to protect the country from potential airborne threats (like flights of bombers) to track Santa.  From the NORAD bunker, buried deep in the Cheyenne Mountain Complex, they report on Jolly Ol' Saint Nick's whereabouts.
In the past, we found out where he was thanks to occasional reports from the government.  Now, in the 21st century, we can get his exact position in an online map.
Are you or your kids wondering what time Santa will arrive at your house? Track his every move with the NORAD Santa Tracker!
---
Hey, have you downloaded our FREE app? If not, you totally should. With the app, you can stream us anywhere at any time; you can also send us messages, win exclusive prizes, and you'll even get the latest breaking news sent right to your phone. Want to download the app right now? All you've got to do is enter your mobile number below, and we'll send a download link right to your mobile device. It's that easy!
Enter your number to get our free mobile app
9 Words And Phrases To Learn To Sound Like A True Mainer