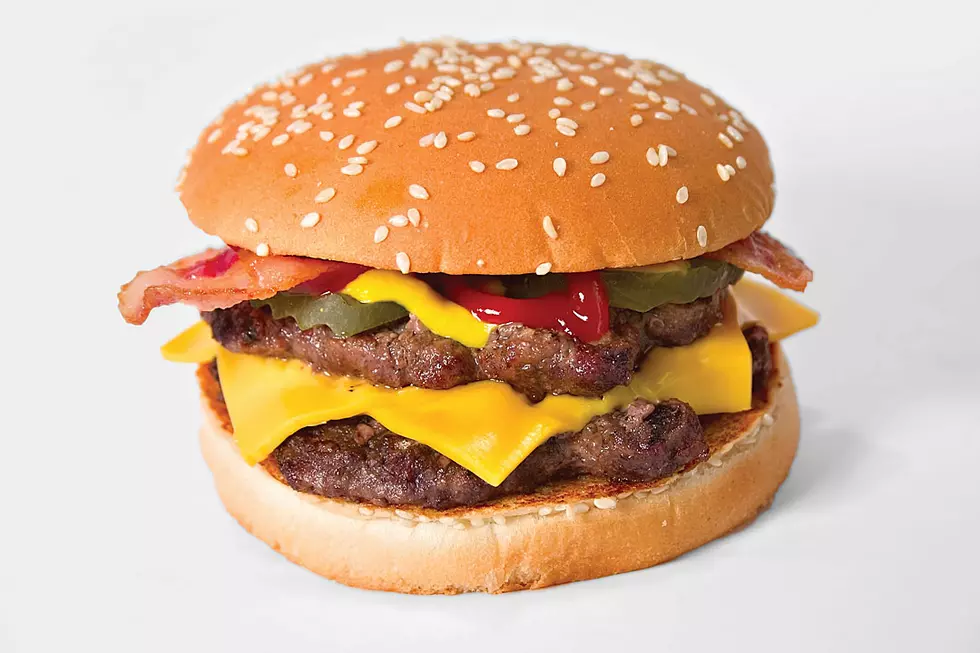 Happy National Cheeseburger Day!
iStock
Happy National cheeseburger day! I wanted to be the first to wish you that today. Unfortunately, I can't take all the credit, actually none of it. But, there is this guy, his name is Lionel Sternberger and according to nationaltoday.com he is the man to take the credit for this wonderful day.
The story goes when Lionel was in his teens back in the 20's  he used to flip burgers at the family restaurant in California. Rumor has it out of curiosity, Lionel threw piece of American cheese onto a hamburger while it was frying and it was born, and the rest is mouth watering, yummy history.
And now most of us carry on this wonderful tradition on our grills, and indulge in the passion at the many restaurants that feature the cheeseburger in all its forms.
Many places are celebrating National Cheeseburger day today. Here's a few local chains that we know have some specials surrounding this mainstay of culinary delight.
Applebee's: They are offering any handcrafted burger and fries and a drink for $8.99 today. The burger bundles are available for dine-in, takeout or delivery.
Burger King: So many great specials and discounts on the Burger King app. Goto.... www.bk.com/offers for details.
McDonald's: Here is a deal you can get a double cheeseburger for 50 cents through the McDonald's app today. There are other great specials too. Goto www.mcdonalds.com for more details.
Red Robin: Has deals going on through Sunday, cash in on a buy-one-get-one 50% off deal on all burgers. If you are ordering online use promo code BOGO
Wendy's: They jumped the  gun a bit but you can grab the return of pretzel buns and their new and improved Pretzel Bacon Pub Cheeseburger.. Goto the Wends app for all the details.
If you know of some other great cheeseburger deals today let us know, local, or national...they all taste yummy, and today is the day to celebrate the cheeseburger...enjoy!
Enter your number to get our free mobile app
CHECK IT OUT: See the 100 most popular brands in America