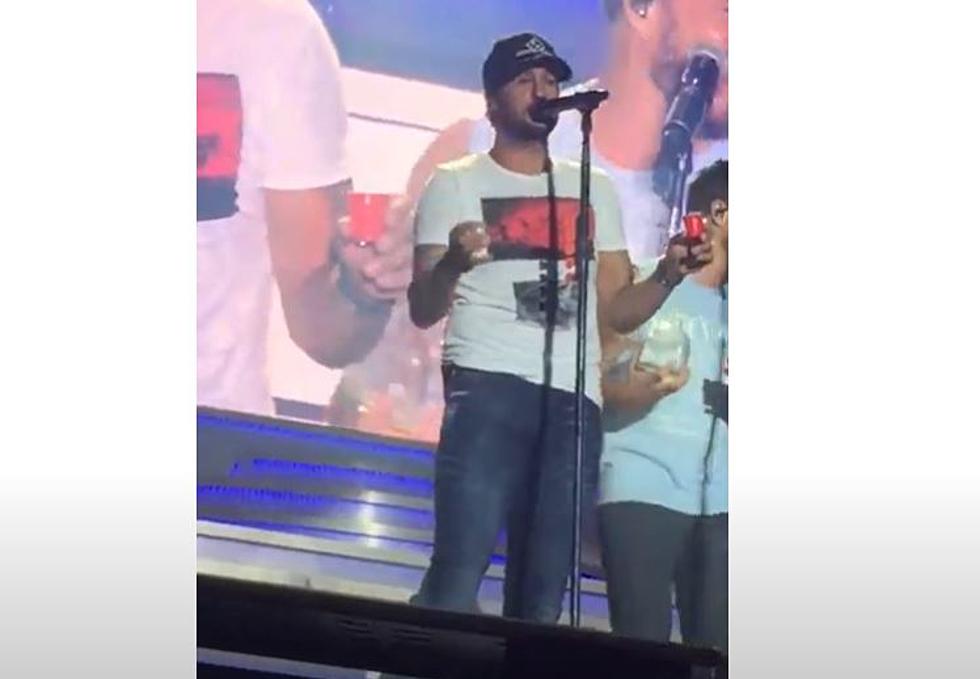 Remember When Luke Bryan Celebrated His 40th Birthday In Maine?
Youtube
One of the great things about the world of country music is how much the artists let us into their lives.  But, it is not like it is with the British royal family, or the Kardashians, or whoever.  Because of how open our favorite artists are, it really feels like we know them.
For example, back in 2016, over 10,000 people had a chance to celebrate Luke Bryan's 40th birthday with him.  You see, he was not at home.  He was on the road with Old Dominion for his "Kill The Lights" tour.
The day that he turned the BIG FOUR OH (July 17th, 2016), he was performing a show at Darling's Waterfront Pavilion (now known as Maine Savings Amphitheater).  And, of course, during the concert there was a mini birthday party.
They stopped the show for a few minutes so that they could do celebratory shots of Patron tequila.
Check out the video:
We had reps from B98.5 at that show and we gave him our own birthday gift.  A highly sought after B98.5 t-shirt.
After the concert, he was whisked away to his real birthday party.  That event was held at a luxury cabin in the town of Otisfield, Maine.  This beautiful cabin is more like an estate.  It encompasses 9,000 square feet, sleeps about 20 people, and is surrounded by a bunch of land you can explore.  Check it out here
Were you at the Luke Bryan birthday show?  Do you have any pictures or videos of the event that you want to share with us?  Just message us through our radio station app or message us through Facebook.
Don't have our app?  Get it now by dropping your phone number in the box below.
X
16 Maine Hidden Gems
Looking for inspiration for your Maine adventure? Check out our list of attractions, historic sites, restaurants, and performance venues.