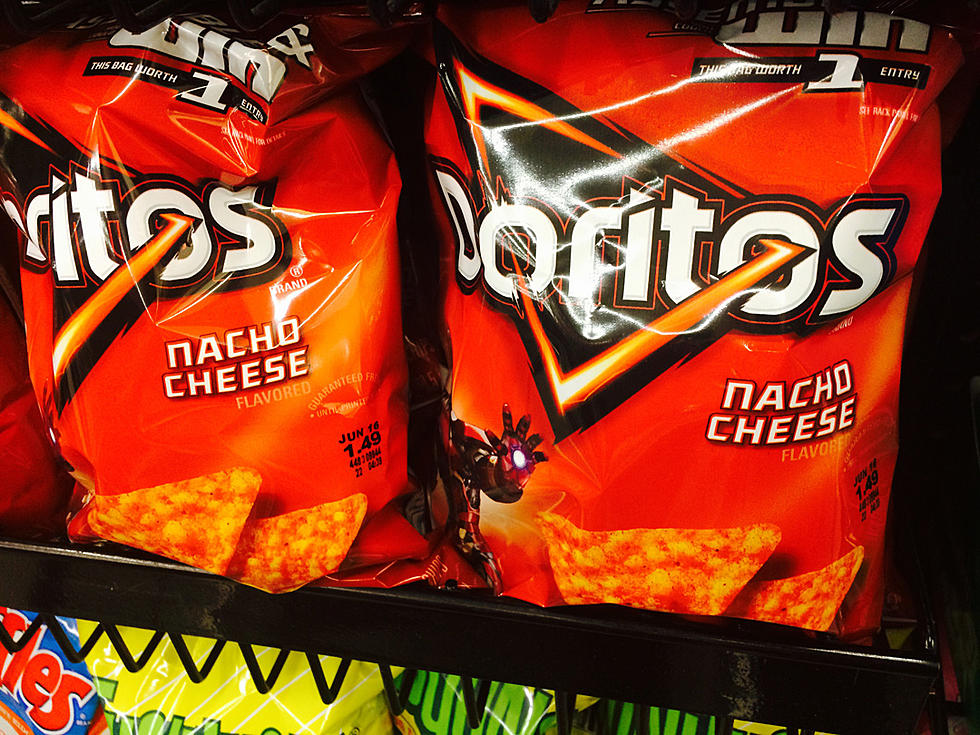 You Can Now Create Your Own Frito-Lay Variety Pack Of Chips
Moment Editorial/Getty Images
Do you ever buy a variety box (or bag) of chips to have your kids pick and choose around the ones they don't like? ... Me too!
Welcome to parenthood, my friends; this is what it looks like. Or, this is what it looked like. With the ongoing pandemic, more of us are spending time at home, which means snack time and lunches are often served up at home, which in turn means making sure everyone has snacks they like.
Parenthood is about to get a whole lot cooler, according to Frito-lay.com, you can now personalize a variety pack of chips. Yep, if your child or children like only 2 types of chips, you can customize the box to satisfy their favorite flavors. Let's be real, though, chips aren't just for kids, like Trix cereal is. We as adults still love chips, and sometimes we sacrifice the type we like for our children's needs. No more, though, because with this personalized variety pack, you can also choose a flavor of chips.
If you're ready to make your life easier while deciding which snacks to buy, you customize a variety pack. You can do so at Snacks.com.
---
Hey, have you downloaded our FREE app? If not, you totally should. With the app, you can stream us anywhere at any time; you can also send us messages, win exclusive prizes, and you'll even get the latest breaking news sent right to your phone. Want to download the app right now? All you've got to do is enter your mobile number below, and we'll send a download link right to your mobile device. It's that easy!

Enter your number to get our free mobile app
Limited Edition MSP Cruisers