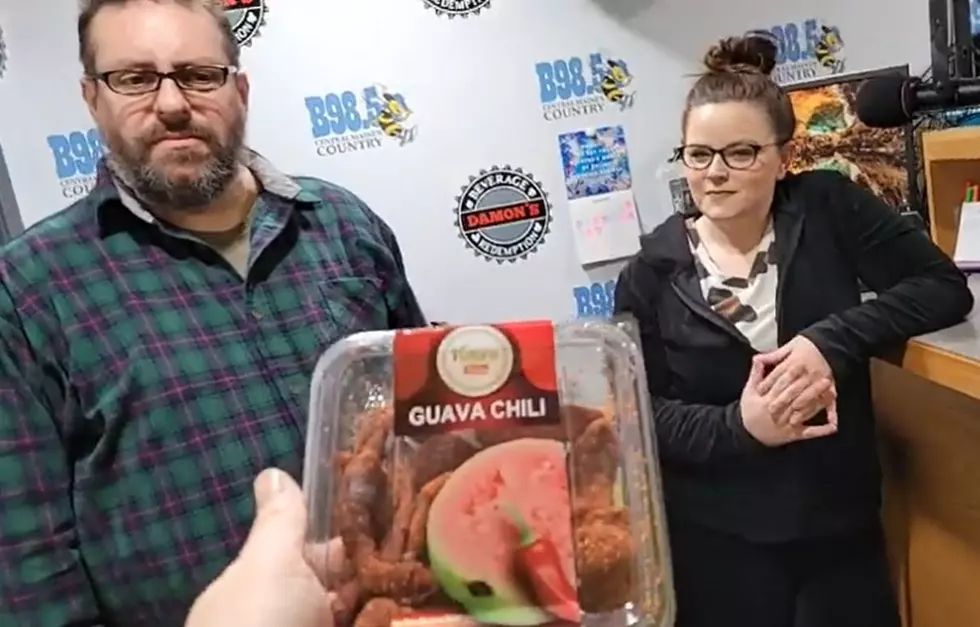 Buzz And Kristi Try Chili Covered Guava Fruit: VIDEO
Kristi Seavey
Yesterday, just as we wrapped up the Buzz and Kristi in the Morning show, Cooper Fox popped his head into the studio and said, "Hey, I have something I want you guys to try"...
It's no secret that Buzz and I love to eat; we also love to try new foods. Some of the foods we taste test end up being much tastier than others, but it doesn't stop us. If you don't try new things, you won't know what you're missing out on.

As you can tell by my face in this video, I DO NOT RECOMMEND chili covered guava fruit. If you haven't tried them, I think you should give it a fair chance, just because I don't like something doesn't mean you won't, and vice versa.
I will add, though, my stomach has not felt right since eating the spicy chili guava fruit that Cooper Fox so kindly offered to us. And now I'm blaming this unwell feeling I'm having on him and his strange food choices.
---
Hey, have you downloaded our FREE app? If not, you totally should. With the app, you can stream us anywhere at any time; you can also send us messages, win exclusive prizes, and you'll even get the latest breaking news sent right to your phone. Want to download the app right now? All you've got to do is enter your mobile number below, and we'll send a download link right to your mobile device. It's that easy!
Enter your number to get our free mobile app
9 Words And Phrases To Learn To Sound Like A True Mainer